In previous posts we have installed davmail on both Linux and Windows; In this article we will configure DavMail with MS Exchange server and access emails on Thunderbird. This setup will eliminate need of MS Outlook; If you are not sure about this setup then read why we need DavMail. If you have already installed it then you would see following configuration interface from DavMail.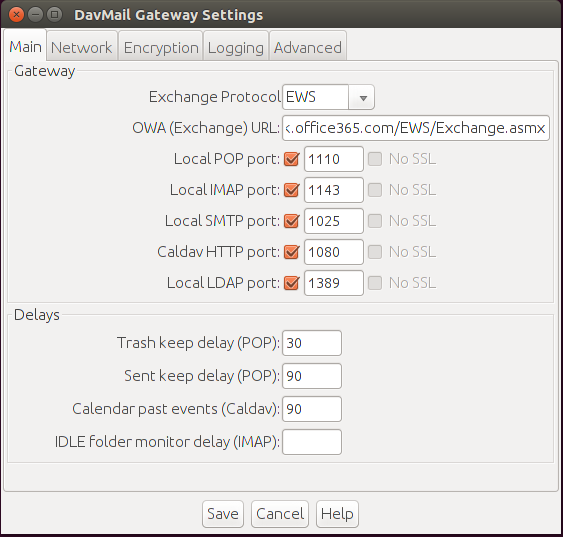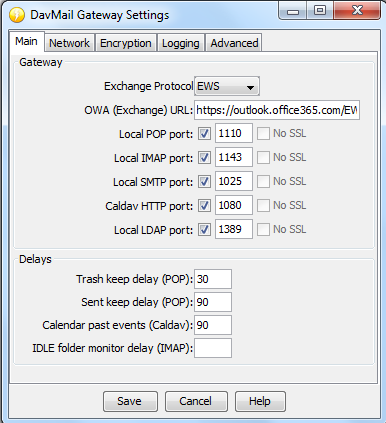 DavMail Exchange Setup
We have configured an account for outlook.com in Davmail. After configuration our main setting look like below. Note that following URL endpoint is used. We have not configured anything other than Main Settings by keeping everything else Default.
https://outlook.office365.com/EWS/Exchange.asmx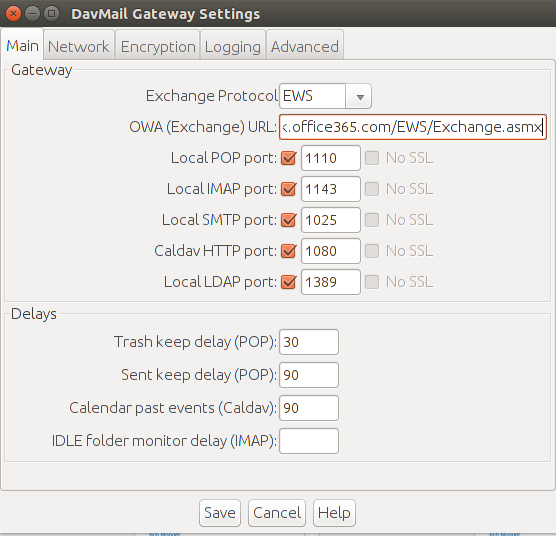 DavMail Thunderbird Setup
Now we have configured davmail with outlook exchange server we can use Thunderbird to send and receive mails.
Create a new account in thunderbird from File, New, Existing Mail Account. And provide Your Name, Outlook Email Address, and Outlook Password.

Thunderbird Mail Account For Outlook

Click Continue and select manual config to provide Following DavMail details.

| Hostname | Protocol | Port Number | SSL | Authentication |
| --- | --- | --- | --- | --- |
| localhost | POP | 1110 | None | Normal Password |
| localhost | IMAP | 1143 | None | Normal Password |
| localhost | SMTP | 1025 | None | Normal Password |

Note that by default POP is not enabled with outlook but you can activate it from outlook mail settings (Options - Accounts - POP and IMAP).
You can either configure IMAP or POP in thunderbird with single account.
However you create two seperate accounts for IMAP and POP
While configuring account both incoming and outgoing username should be same as email address.

Thunderbird Account Configuration for Outlook

Click Done and you will get following warning for unencrypted connection. This is because traffic between DavMail and Thunderbird is unencrypted. If both thunderbird and davmail is running on same machine then you need not to worry about this warning. You can check in I understand the risks and click Done.

Thunderbird Encryption Warning

If you have provided all details correctly then you should be able to see your outlook emails in thunderbird.

Outlook Email in Thunderbird